Shalom

םולש

and
Welcome to TABI
TABI is More than Just a House of Worship.  We are a vibrant and caring congregational family.  As a holy community, we learn together, pray together, and care about each other. 
We are an inclusive Jewish community where all congregants matter, are inspired to action through Jewish values, and experience Judaism in a meaningful way.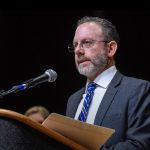 Rabbi Mazo is a native New Englander. He was born in Massachusetts, raised in Connecticut, worked in New Jersey and Cape Cod before accepting the position as Rabbi in Evansville.
Since arriving in Evansville, he has helped to revitalize Temple Adath B'nai Israel and re-establish strong interfaith relationships in the community.  He helped create the One God One Community interfaith program, the Interfaith advisory Committee for Habitat for Humanity, the Evansville Executive Interfaith Partnership and he has also served as an adjunct professor at University of Evansville
Rabbi and Gloria have six children and four grandchildren located from coast to coast. When the Rabbi has free time, he is an avid bike rider and plays the piano, guitar and Mandolin.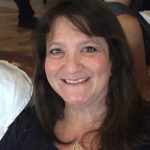 I have been a member for over 20 years when I was warmly welcomed into the TABI community after relocating to Evansville from the Northeast.  TABI quickly became my extended family and my husband and I had the joy of raising our two boys in this congregation. I love how the children of our congregation have many surrogate aunts, uncles, and grandparents that take much pride in them. 
What I love about being Jewish is that it is an ever growing, ever evolving journey with many paths for us to choose. There are always new opportunities to gain deeper understandings of our sacred texts, our faith and our traditions.  Here at TABI, we acknowledge that each of us has our own Jewish journey – but yet, we are on the journey together.  It has been my joy as TABI President to be a part of this with our members and I plan on continuing to seek out ways to help us connect to our spirituality, our faith, and to each other.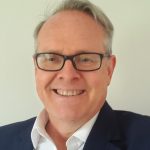 I joined TABI nearly a decade ago coming from the Owensboro Temple.  TABI members welcomed me when I started attending services and within a short time I realized I had found a new spiritual home.   Over time my involvement with the synagogue has grown and I now find myself Fisrt Vice President, the Ritual Committee chair, and regularly playing guitar, as well as singing, on the bimah.  During my short stay with this congregation I have seen TABI adapt and grow to meet the needs of our community and our times.  I look forward to continuing help shape and guide TABI.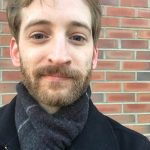 Aaron Riedford, a native of Evansville, has been playing for Shabbat Rocks services since 2008 and took over as music director in 2017. He studied piano at the University of Evansville, graduating in 2009, and is currently completing his PhD in musicology at Indiana University in Bloomington. His doctoral dissertation presents a study of the U.S. folk music scene in the 1950s and 1960s. In addition to piano, he enjoys playing guitar, bass, and occasionally drums.