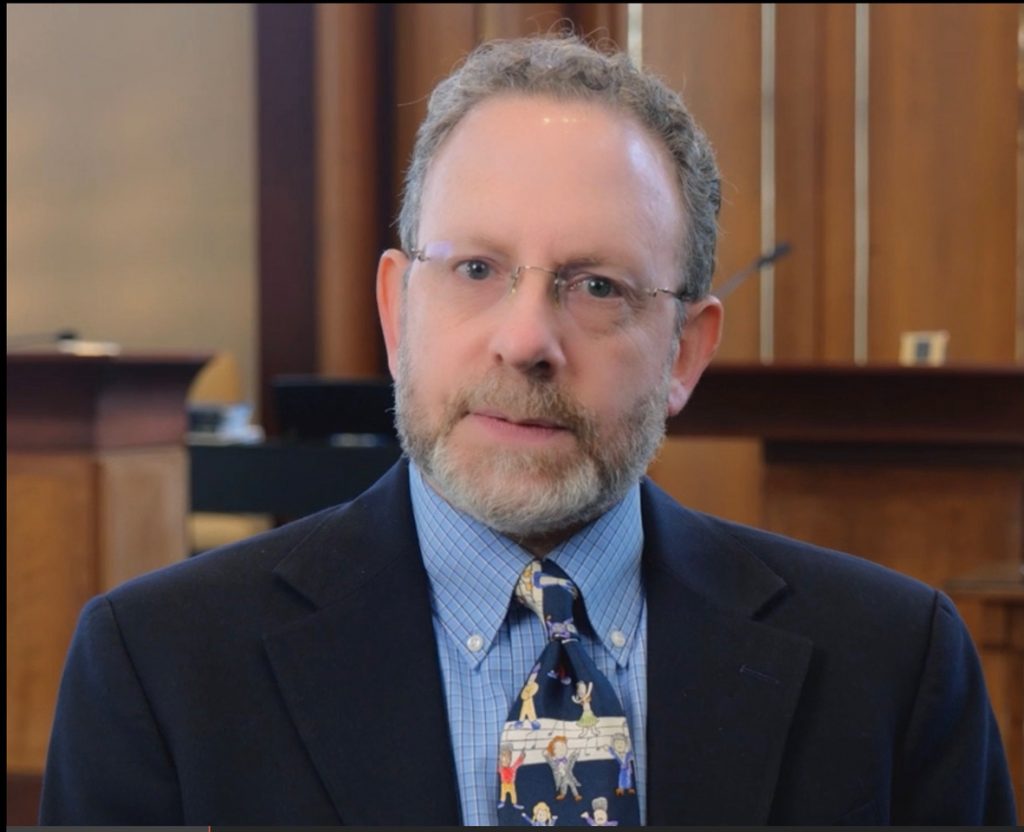 Rabbi Mazo is a native New Englander.  He was born in Massachusetts, raised in Connecticut, worked in New Jersey and Cape Cod before accepting the position as Rabbi in Evansville. 
The path leading him to Evansville and Temple Adath B'nai Israel has been a diverse one – to say the least.  After attending Brandeis University he went to the Hebrew Union College to become an ordained rabbi.  He spent the first year of graduate school in Jerusalem and spent four additional years at the campus in Cincinnati, Ohio.
After his third year of graduate school he received a Masters in Hebrew Letters and after the fifth year of graduate school he received his ordination degree. He also received his Doctor of Divinity degree from the Hebrew Union College.
He spent the next fifteen years serving congregations in New Jersey and Massachusetts.  One of the things a pulpit rabbi does often is writing.  He wrote many articles for journals and for local papers and decided it was time to write a book.  In 2000, Rising Star Press published his book "And the Flames Did Not Consume Us".
In 2013, as his youngest daughter was preparing to go off to college, he began the search for a new spiritual home – a congregation where he and his wife, Gloria, could renew their connection to organized Jewish life and which had the potential to feel like "home." Rabbi and Gloria happily found Temple Adath B'nai Israel and never looked back.
Since arriving in Evansville, he has helped to revitalize Temple Adath B'nai Israel and re-establish strong interfaith relationships in the community.  He helped create the One God One Community interfaith program, the Interfaith advisory Committee for Habitat for Humanity, the Evansville Executive Interfaith Partnership and he has also served as an adjunct professor at University of Evansville
Rabbi and Gloria have six children and four grandchildren located from coast to coast. When the Rabbi has free time, he is an avid bike rider and plays the piano, guitar and Mandolin.